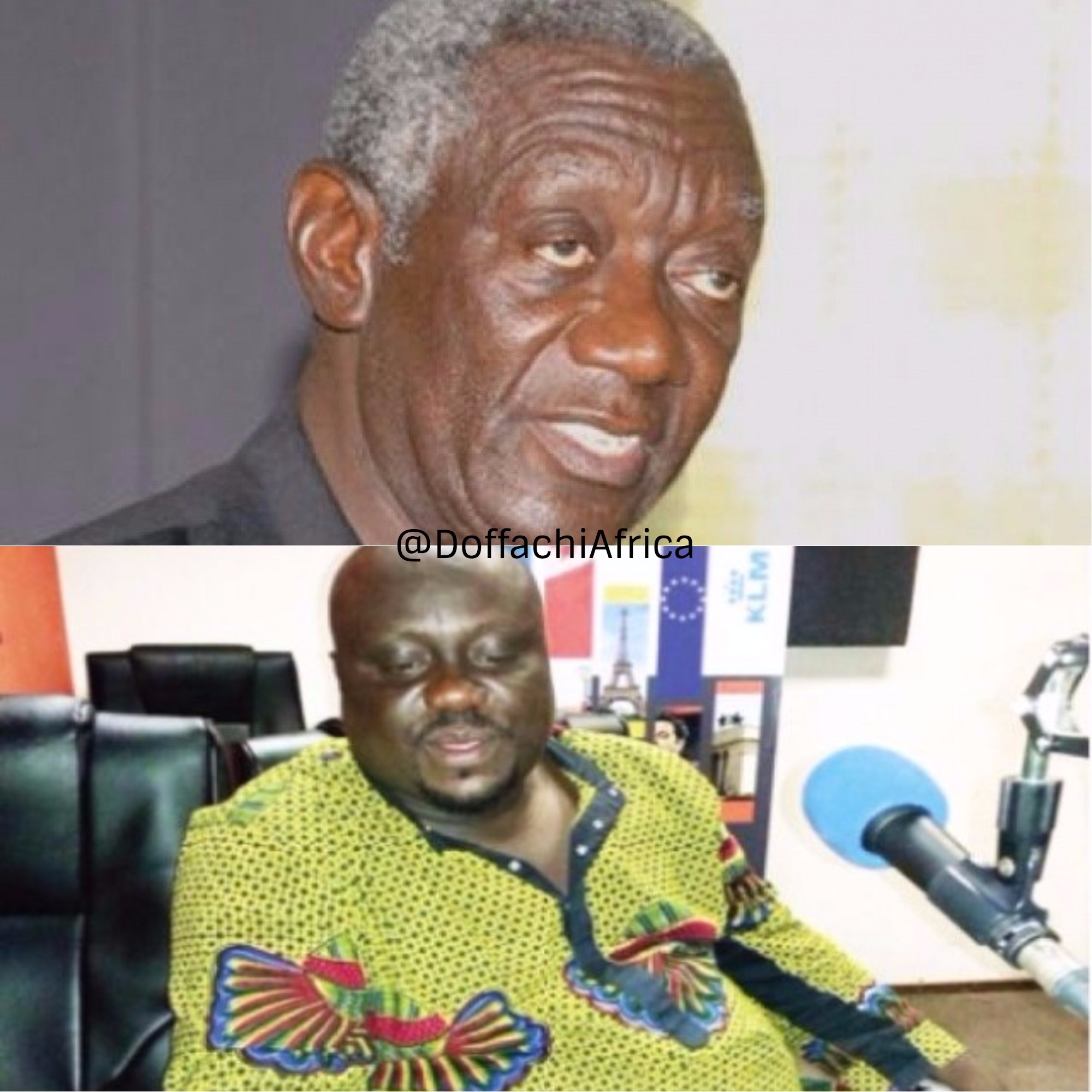 Father of political party (NPP) John Agyekum Kufuor, has dissent from averment that people close to his quondam government hired an individual to make scandalous reports about then presidential aspirant, Nana Akufo-Addo.
On the report of Oxy FM CEO, Alfred Kwame Larbi aka DJ Oxy, he was contracted by some elements in former President Kufuor's camp in 2008 to publish a scandalous story against Nana Akufo-Addo.
Opening up to Accra-based Rainbow Radio,  Oxy FM alleged that the mischievous deal was struck with the unnamed persons at the time some 17 aspirants battled for the flagbearship slot of the New Patriotic Party (NPP) in 2008.
Mr Larbi is currently struggling to pay a GH¢1.5 million fine slapped on his station by the National Communications Authority (NCA), and his claims are seen as a way to win favour from the current Akufo-Addo-led administration.
A press release published on the Facebook account of Special Aide to the former President, Frank Agyekum, said his boss was extremely unhappy with assertions by Mr. Larbi.
"The former President, currently on a working tour of Europe, challenged Mr. Larbi to name whoever approached him for the alleged transaction as published in the story making rounds in some of the media," the statement said.
Press Release
Kufuor damns DJ Oxy's claim
London, 02 – 10 – 17
Former President John Agyekum Kufuor has expressed extreme dissatisfaction with assertions by Mr. Alfred Kwame Larbi aka DJ Oxygen, of Oxzy FM, that people from his alleged 'camp' hired him to write scandalous things about then presidential aspirant Nana Akufo-Addo in the run-up to the 2008 NPP primaries.
Former President Kufuor condemned the association of his name to the story, and said as President, he had no faction and did not need to have factions in his government, despite false claims by people.
The former President, currently on a working tour of Europe, challenged Mr. Larbi to name whoever approached him for the alleged transaction as published in the story making rounds in some of the media.
He warned against persons trying to ingratiate themselves with the current government from using others as footstools for their ambition or for settling personal scores.
Signed:
Frank Agyekum
Spokesperson/Special Aide
Office of HE John Agyekum Kufuor
Tel: +44 7448944279