[the_ad id="665″]
Off the back of an album release and headlining set at Coachella, Kendrick Lamar shows no need to slow down. He just dropped the video for DNA, the latest single off his recently dropped fourth studio album, DAMN. It's more of an event than a video though: it stars critically acclaimed actor, Don Cheadle.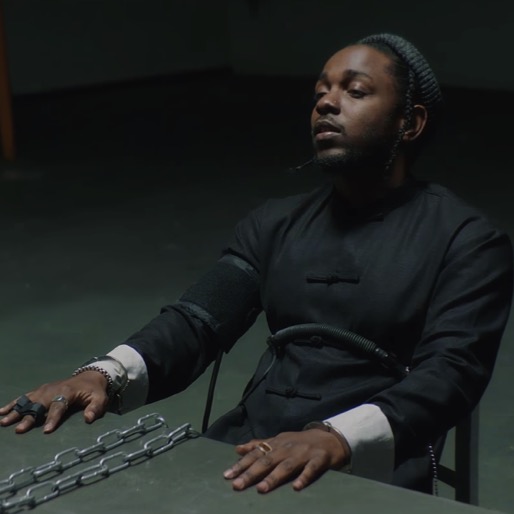 "Kendrick Lamar. Two first names, huh, the f— is up with that?," Cheadle asks as only he can in his role as interrogator. "You know what DNA stands for? Dead N—a Association." By the Cheadle tries to switch to the lie detector test, K.Dot blasts out into his high-energy bars. Cheadle seems pretty proud of the video too. He shared a link on Twitter shortly after it dropped.
— Don Cheadle (@DonCheadle) April 18, 2017
Watch the Nabil and the Little Homies-directed video.
Source: MTVBase